Enter the your PowerPoint Animations Don't Have to Suck you see below Sorry, we just need to make sure you're not a robot. Enter the characters you see below Sorry, we just need to make sure you're not a robot. Access to this page has been denied because we believe you are using automation tools to browse the website. If you're a venture capitalist, you're probably a little less wowed by 3,700 students taking a free course.
50,000 to produce, while professors typically invest 100 hours in building a MOOC, and another 8-10 hours per week teaching the massive course. Right now, universities are producing MOOCs left and right, and it's a great deal for you, the students. See our list of 300 MOOCs. But I've been around universities long enough to know one thing — they don't shell out this much cash lightly.
Nor do professors sink 100 hours into creating courses that don't count toward their required teaching load. We have our own thoughts on what the MOOC providers need to do. But today we want to hear from those who started a MOOC and opted not to finish. In the comments section below, please tell us what kept you from reaching the end. You'll get extra points for honesty! We're hoping to rely on our loyal readers rather than erratic ads.
To support Open Culture's continued operation, please consider making a donation. You can skip to the end and leave a response. What kept me from reaching the end in some courses? The courses vary a lot in their quality. I start all courses that sound interesting, look at their material and then drop most of them until I'm down to the number of courses that I can realistically manage every week and then I drop more courses after noticing that I also have to sit in real university courses and that my plans were too optimistic. I started to take a MOOC about the Emancipation Proclamation. I would have preferred to read that material.
Not enough there to engage me. I'm taking another course, through Coursera, about ADHD. Interesting lectures, interesting readings, some quizzes that force me to pay attention. Discussions forums are a bit of a free-for-all, but very engaging. So far, I'm sticking with it.
I have written a blog post on the topic only 2 weeks ago trying to pinpoint the problem. I've started about 10 MOOCs and earned 2 certificates and almost have a 3rd. A couple of the classes I audited for information only. I've found that the forums are less than useful.
19. Tuchman Cleaners
I spend about 30 seconds weekly on the forums max. PPT and handouts are a mixed bag. Some good, some not so good. The quality of the lectures overall has been outstanding. I have a MS and 2 BS degrees from brick and mortars. I'd rate the lecturers in the MOOCs at the top of all the instruction. I've dropped 2 courses out of the 6 I've enrolled in.
I dropped simply required more effort than I was willing to put out during a busy period at work. I've finished 1 course, I'm past the half-way point in 2 others, and I have another about to start tomorrow. Generally, I count on the courses being interesting but not terribly difficult — I don't expect to have to do much beyond watch the video lectures and read a couple hours per week. If I'm spending more than about 1. I need to back off and drop something. I have completed all of the online courses I've been interested in over the past year, albeit from a personal point of view.
Bitcoin trojan
What has kept me with 2 exceptions, from completing the course from the certificate viewpoint are other obligations. What I conclude from this is, that the certificates offered in this new way aren't yet equivalent to those offered by regional, traditional institutions. Nobody will pay you more or let you jump on a class of next-gen greenhorn students, just because you've an online certificate in some introduction course. Another factor for me is the fact, that I don't need a certificate to know things.
Now with this background, it's in everybody's interest to keep these courses, also the non-certificate ones, live. But even without universities, the amount of high quality learning material goes up every hour. Universities, being a real-life, running institution who needs to maintain itself, must rethink their position in the social fabric. Would it suffice to charge a minimal price for these courses? Charge for help, seminars, tutors, forums, while leaving the content itself free? Or issuing certificates for a series of courses, like a whole branch of a science, or courses on specific, highly important and advanced topics? In this respect I might point out, that academic certificates are in general free for students under a certain age in some countries.
What additional value does one really get from an online certificate, that would justify it's price and the time spent on it? I can only hope that the now necessary decisions on this topic won't be made in a too hasty, too readily negative sense. It would be easy to just cut this venture, calling it a loss and get on with the old-school business of sharing knowledge hidden by impressive walls and mental barriers. The other way involves some kind of revolution, where more people with more knowledge, won't get equally wealthy just because of their knowledge, without a society wide change in perspective. One last point concerns the numbers: On a global scale, or even on a scale of people, who are sufficiently confident in using the english language, these numbers are not at all impressive. Not even the number of total participants. The free knowledge has not yet reached it's potential audience.
Top Contributors
This means that this number is reasonable, even only in the US, let alone Europe and Asia, Africa and South America, where the large amount of winners in this game live. I for one, will continue to soak up as much as possible, as long as it lasts. I started a great Digital Storytelling class and I was really enjoying it. I did all of the assignments for several weeks and was interacting with other students, Skyping with people in Japan and it was cool. But my life was too busy.
If it was a class I was paying for and grades were an issue, I would have stayed up until the wee hours of the morning to continue, but since it wasn't, I didn't. I needed sleep more than finishing the course. The format of the MOOCs needs to change. This is the Internet, it has so much potential, charts, videos, graphics. We should not try to just bring a brick and mortar lecture to your living room. Use the resources available and make the learning engaging with shorter segments and more than just a lecture. The goal should be to teach and teach better.
Bitcoin Ponzie Schemes
If one of these online universities can figure that out then the money will follow. I have signed up for 7 courses, completed 5,unable to complete one due to computer problems and quit one because the math was too intense. All in all I have been very satisfied with the course content presented and would gladly pay a few dollars to sign up for other courses. I am 77 years old and do this for added knowledge. The other issue that I have heard is that it is difficult to tell how much actual learning of new material has occurred. This makes these numbers seem even less impressive.
I've started and stopped four, completed one, and signed up for tons that I ended up running out of time to take. MOOC and spoiled me for the others. I started an Astronomy course but had to drop it because it was going on at the same time as the math-heavy part of my Genetics course, and the combined amount of maths would have made my brain explode. I am very, very happy about being able to be so picky, and I am looking forward to getting back in the swing of them once I get a little more free time.
I started two and quickly had to opt out as I'm also in the middle of doing a Masters. My hope from the courses was they would add to the course content I'm already taking. Just didn't have time to do all the work. I hope they're still running in 2 years when I finish this degree. The one point I would stress for MOOC success is that they get their technical issues sorted out more quickly than they currently are.
I'm not done I plan to enroll another course in the future when I finish my degree. I haven't dropped anything yet, but I may have to for reasons of time since I'm juggling as many as 6-7 online courses simultaneously as part of an experiment to see if one can learn the equivalent of a BA degree in one year using only free learning tools. The courses are just as boring and repetitive as going to a lecture hall on a campus somewhere in the wasteland of he middle west. 60,000 is quite a lot of people completing classes. At least there are that many people interested in what's going on with MOOCs. I have signed up for many MOOCs.
4. ICO Advisors Are Diverse, Other Than….
I check them out, participate a little, then decide if I want to go further. Sometimes I can't afford the reading material, but I can still participate in the class by watching lectures, which is not even an option in a typical college class. The freedom to pick and choose how I participate in a class takes a lot of stress off. And I'm not losing hundreds of dollars if I find I don't have time to do some part of the course halfway through. I also like the fact that I can take on class at a time. In the typical college, you have to take several, of whatever is offered that semester, if you get financial aid. I prefer MOOCs to the classes I took in college for one major reason: My classes don't drag on forever because of the ramblings of blowhard students that want to sound intelligent.
It still goes on in large quantity, but I don't have to sit through it. I just don't participate in the forums. I love the MOOCs and the freedom that comes with them. I'm very grateful for the opportunity to participate in them. People use hedonic calculus to evaluate the benefits, both before signing up and during the class. The pay-off decreases as the workload increases and it becomes difficult for most people to come up with a positive answer in the equation. I started a course about Professional English in a platform for MOOCs in Spanish, Miridiax.
8. The Dugout
The reason was that I discovered that the level of English was too basic for me, so I was wasting my time with that course. It is really great, but I am very delayed watching the videos and doing the quizzes, and I probably won't get the final certificate. I didn't get the certificate, I will download all the videos, with the intention of watching them even when the course have finished. And I enrolled in two courses more in Coursera and then unenrolled before they started, because I understood that I wasn't going to have enough time for them. Sometimes, there are amny interesting courses to study for free, and little time for all of them. Vincent Tinto, one of the leading experts on student persistence and retention, says that it is important to note that dropping out of college is really only a problem if the student considers it so. People have all different reasons for signing up.
20 GPU mining board : BitcoinMining
If they meet their goals without doing whatever it takes to finish a MOOC, that is hardly a problem. Most of the MOOCs I joined did not include any assessments. The ones that have quizzes and assessments, in my experience, mainly have them for the sake of having tests. If they don't do anything for me as a learner, I'm not going to waste my time with them.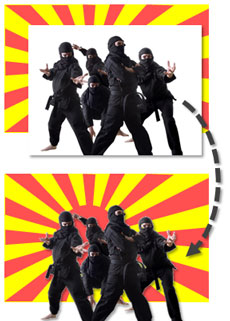 I found the Udacity web app course very well designed and easy to pick up and put down. I enjoyed the format of short learning modules, quizzes, and then doing an assignment on my own at some point in the week. The commitment to the class was only 7 weeks and that also worked for me. I want to learn challenging material but I really have to be engaged for only 5-10 minutes per module.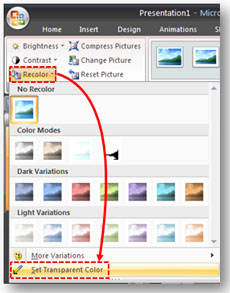 Otherwise I can't commit to showing up and completing a module. I need to have a saved progress to see that I'm chipping away at a complete course. Echoing the few comments here that note that non-completion of MOOCs isn't necessarily a problem. Not saying it's not a problem or the fault of the MOOC in some cases, only that retention and completion are organization frameworks put around learning by institutions for management and credentialing purposes, not for learning's sake.