Word of the Year Our Word of the Year choice serves as a symbol of each year's most meaningful events and lookup trends. It is an opportunity for us to reflect on the language and ideas that represented each year. So, take a stroll down memory lane to remember all ripple Run Resort & Marina our past Word of the Year selections.
Change It wasn't trendy, funny, nor was it coined on Twitter, but we thought change told a real story about how our users defined 2010. The national debate can arguably be summarized by the question: In the past two years, has there been enough change? Meanwhile, many Americans continue to face change in their homes, bank accounts and jobs. Only time will tell if the latest wave of change Americans voted for in the midterm elections will result in a negative or positive outcome.
Dimensions & Weight
Tergiversate This rare word was chosen to represent 2011 because it described so much of the world around us. Tergiversate means "to change repeatedly one's attitude or opinions with respect to a cause, subject, etc. Bluster In a year known for the Occupy movement and what became known as the Arab Spring, our lexicographers chose bluster as their Word of the Year for 2012. 2012 saw the most expensive political campaigns and some of the most extreme weather events in human history, from floods in Australia to cyclones in China to Hurricane Sandy and many others. Privacy We got serious in 2013. Privacy was on everyone's mind that year, from Edward Snowden's reveal of Project PRISM to the arrival of Google Glass. Exposure Spoiler alert: Things don't get less serious in 2014.
Our Word of the Year was exposure, which highlighted the year's Ebola virus outbreak, shocking acts of violence both abroad and in the US, and widespread theft of personal information. From the pervading sense of vulnerability surrounding Ebola to the visibility into acts of crime or misconduct that ignited critical conversations about race, gender, and violence, various senses of exposure were out in the open this year. Identity Fluidity of identity was a huge theme in 2015. Language around gender and sexual identity broadened, becoming more inclusive with additions to the dictionary like gender-fluid as well as the gender-neutral prefix Mx. Xenophobia In 2016, we selected xenophobia as our Word of the Year.
Fear of the "other" was a huge theme in 2016, from Brexit to President Donald Trump's campaign rhetoric. Despite being chosen as the 2016 Word of the Year, xenophobia is not to be celebrated. Rather it's a word to reflect upon deeply in light of the events of the recent past. Complicit The word complicit sprung up in conversations in 2017 about those who spoke out against powerful figures and institutions and about those who stayed silent.
It was a year of real awakening to complicity in various sectors of society, from politics to pop culture. Our choice for Word of the Year is as much about what is visible as it is about what is not. It's a word that reminds us that even inaction is a type of action. The silent acceptance of wrongdoing is how we've gotten to this point. We must not let this continue to be the norm. If we do, then we are all complicit.
The Roman Numeral Bowl: Are You Ready For Some Football? Where Do Our Favorite Emoji Come From? Start your day with weird words, fun quizzes, and language stories. This field is for validation purposes and should be left unchanged. This iframe contains the logic required to handle Ajax powered Gravity Forms. Easily clip, save and share what you find with family and friends.
Easily download and save what you find. Bloomberg Connecting decision makers to a dynamic network of information, people and ideas, Bloomberg quickly and accurately delivers business and financial information, news and insight around the world. Before it's here, it's on the Bloomberg Terminal. Connecting decision makers to a dynamic network of information, people and ideas, Bloomberg quickly and accurately delivers business and financial information, news and insight around the world. Due to certain regulatory changes, we are unable to connect you with the requested DEFY Media website.
Drunken Cherry
47200 approaches Walton Well Road, Oxford, on 21 August 1982 with the 6M56 11:40 Didcot Power Station to Washwood Heath MGR empties, unusually running on a Saturday. At this time the Didcot coal trains were shared equally between Class 47s, and the then new Class 56s. Note the small non-standard additional number on the loco's front end. Just as the sun was setting on Sunday 26 January 1986, my long wait in a field near the site of Yarnton Junction finally paid off. Having seen 47200 parked with its ballast train in the engineering possession near Hanborough, it was just a matter of time before it headed back to Hinksey.
The main engineering train had gone back to Hinksey earlier, unbelievably headed by 08803! 4 August 1987 with the 6M72 22:00 St Blazey to Cliffe Vale china clay tanks. This would not be the case here today, as a huge row of Leylandii conifers now block out the sun completely during the morning! 47200 passes through Kemble station on 17 August 1992 with the 6M08 18:20 Swindon to Longbridge Rover car body panels. These distinctive and lengthy trains were the only booked revenue earning freight over the 'Golden Valley' route at this time.
47200 Herbert Austin applies full power at Bourton on 1 November 1994 as it heads east away from Swindon with the 6M08 10:59 Swindon to Longbridge Rover car body panels. The loco's name is certainly appropriate for this train, and is also noteworthy for the number of locos it has been applied to, starting off with 47337 in 1986. A single wagon load is hardly cost effective, and 47201 has an easy time as it approaches Standish Junction on 5 July 1991 with what is presumably the 6Z34 14:55 Bridgwater to Ince UK fertilzer empties. High summer at the site of Ashbury Crossing, near Shrivenham, on 23 June 1995. 47201 heads westwards with the 6V22 16:05 Longbridge to Swindon Rover car panel empties. 47201 passes Kings Sutton on 20 July 1995 with the 4M04 15:25 Southampton to Washwood Heath empty cartics. In fact, nearly two decades after this picture was taken, the bushes are now even less obtrusive.
With a uniform rake of nine Mk1 coaches in tow, 47202 passes through Heyford station on 17 September 1983 with the 1O07 08:46 Wolverhampton to Weymouth service. This loco was withdrawn after a head on accident with 33032 at Frome in March 1987. 47202 weaves across the mainlines from the up loop to Hinksey Yard on 4 July 1985 with the 6V19 06:05 Bescot to Didcot Speedlink. The cartics at the front of the train would be destined for Morris Cowley, with the vans behind mostly heading for MoD Bicester. 47203 passes the truncated remains of the former down loop and Abingdon branch at Radley on 30 June 1988. It is working the 6E30 17:18 Eastleigh to Haverton Hill Speedlink.
47204 weaves across from the up to the down line at Bourton with the 3A21 11:25 Malago Vale to Old Oak Common empty newspaper vans on 16 February 1984. It would travel 'wrong line' as far as Uffington. The derailment of freight train between the site of Knighton Crossing and Uffington had resulted in the up line being closed for emergency repairs. On the cold frosty morning of 27 November 1988, 47205 comes off the double track section of the Cotswold Line at Ascott-under-Wychwood with a train of recovered track panels from relaying operations near Evenlode.
Kommentar von alparnas
A Railfreight Distribution Class 47 cavalcade at Clay Cross on 9 April 1992. The garage on the left is selling petrol at 44. 1p per litre for unleaded, or 48. Avon Canal near Crofton with a relief to the 4O18 05:17 Lawley Street to Southampton freightliner on 17 February 2001. This train had been diverted off the Reading to Basingstoke line because of engineering works.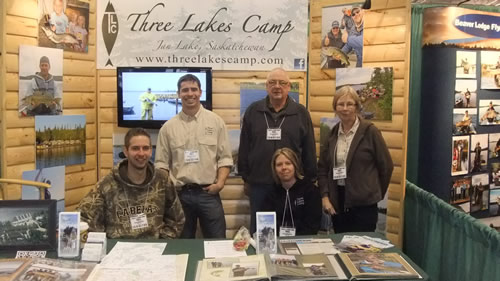 Unfortunately a slight breeze causing ripples on the canal prevented a hoped for reflection shot! 47206 approaches Radley on 9 July 1991 with the 4M99 17:14 Southampton to Trafford Park freightliner. This is exactly what happened on 15 May 1993, when Railfreight Distribution's 47206 was called upon to work the 1L04 07:46 Salisbury to Waterloo, seen here approaching Woking. 47279 worked the train as far as Doncaster, from where 47361 took over for the final section to the east coast resort. 47209 Herbert Austin approaches Abbotswood on 26 June 1991 with the 6B69 06:50 Gloucester New Yard to Worcester Speedlink.
Zeka – February 20, 2018
The entire train is made up of MoD stores destined for Long Marston Army Depot. After running round in Worcester Yard it would proceed along the Cotswold Line as the 6B70 08:10 Worcester to Long Marston. 47209 approaches Circourt Bridge, Denchworth, on 28 October 1997 with the 4V16 09:45 Southampton to Cardiff freightliner. This train did not run for very long on these timings, but it did give the opportunity to photograph a westbound liner in the Vale of White Horse with the sun on the front. Even now, with increased Freightliner activity on the route, most daylight trains run in the opposite direction. On one of the hottest days of the year, the snowploughs on 47210 are of little use, as it approaches Wolvercote Junction with the 4M99 17:14 Southampton to Trafford Park freightliner.
The date is 18 July 1994, and the viewpoint is from the A40 roadbridge, looking towards the A34 Oxford bypass bridge. Surprise traction on the Great Western Mainline on 1 August 1987. 0 with a rake of mostly Mk 1 coaches. 47211 is pictured here passing Bourton with the 1A11 09:25 Bristol Temple Meads to Paddington service, surprisingly only running a few minutes late. It had earlier worked the 1B22 07:25 Paddington to Bristol Temple Meads.
With the steps of the long since demolished Appleford Crossing Signal Box on the left, 47212 approaches Appleford level crossing on 12 September 1985 with an unidentified southbound oil tank working. 47212 entered service on 13 May 1965, as D1862. Just under 39 years later it met its end at Crewe, being reduced to scrap in February 2004. 47212 passes Claypole on 24 August 1991 with the 6E82 11:15 Rectory Junction to Lindsay Total oil empties.
The up loop is situated some distance to the south. Soft evening light at Culham on 1 June 1999, as 47212 heads northwards with the 4M99 16:47 Southampton to Crewe Basford Hall freightliner. It wasn't long after this that this location became much more difficult, as whoever was responsible for trimming the bushes on the railway boundary obviously stopped doing it! 47212 passes the derelict Aynho Junction signal box on 18 June 1999 with the 4M98 17:04 Southampton to Crewe Basford Hall freightliner. The signal box had been made redundant when the operation of the junction was transferred to Banbury South box in 1992.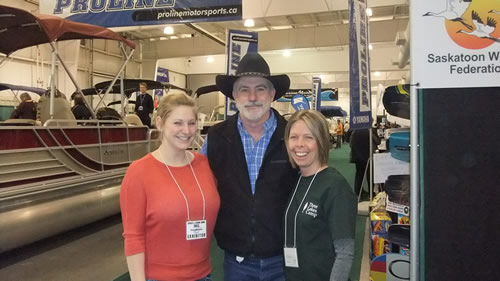 The Market Price
Freight meets passenger at South Moreton on 7 June 1993. Unbranded Freightliner grey 47213 heads west with the 4M99 17:14 Southampton to Trafford Park freightliner, while an unidentified HST heads towards the capital. 47213 was at the time allocated to Tinsley's MDDT Railfreight Distribution pool. 1E32 09:58 Penzance to Leeds service, which it had taken over at Bristol Temple Meads. 47215 was withdrawn two years later, after sustaining serious damage in an accident involving a pair of ballast trains near West Brompton. Numerous Tinsley allocated Class 47s received unofficial painted names during the late 1980s. One such was 47217, which received the name Kingfisher in 1989.
4O81 Lawley Street to Southampton freightliner. 47217 Kingfisher approaches Cholsey station on 16 August 1991 with the 4M99 17:14 Southampton Maritime to Trafford Park freightliner. In contrast to today, there were very few freightliners running during daylight hours in the Thames Valley in the early 1990s. There was of course much more freight in general, with a variety of workings that have long since left the network. 47219 Sandpiper passes Winwick on 12 March 1990 with the 6H63 Arpley Bridge to Northenden binliner empties. The wagons carry the distinctive Greater Manchester Council livery. 47219 only carried the unofficial Sandpiper name for a short while, being named Arnold Kunzler the following year.
With Cooper's scrapyard on the left, 47219 Arnold Kunzler slowly pulls its lengthy train out of the Rover car plant at Swindon on 16 February 1993. It is working the 6M03 09:22 Swindon to Longbridge car body panels, and will shortly rejoin the mainline at Highworth Junction. The sidings on the right have now been removed, to be replaced by the inevitable bushes. 31420 stand at Kemble station on 28 August 1982 with the 3B42 09:20 Gloucester to Swindon parcels train.
The 47 had been added to make sure the lengthy train was able to climb Sapperton Bank, as that may have been asking too much for a single 31! Just after this picture was taken, the 47 detached, and headed back to Gloucester, leaving 31420 to carry on alone. 47222 Appleby-Frodingham passes Iver on 22 February 1990 with the 6O64 11:14 Ripple Lane to Micheldever oil tanks. Whilst the BR corporate blue paintwork looks reasonably presentable, the same cannot be said for the yellow front end. Very scruffy and faded, and definitely in need of a touch up.
The 6V03 09:54 Fenny Compton to Didcot MoD stores train was hardly ever a taxing load for the RfD Class 47s employed in the 1990s. Such is the case on 13 March 1995, as 47222 has no trouble at all hauling its miniscule load through Heyford station. 47225 was easily identifiable from a distance in the mid 1980s by virtue of its additional non-standard rooftop number. It is seen here leaving Oxford station on 2 July 1985 with the 1F25 07:42 Oxford to Paddington service. Note the Morris Marina coupe with its unusual orange and blue paint job on the right. Note the non-standard large number on the cab roof. 47225 heads north through the Gloucestershire countryside with Stinchcombe Hill in the background.
47225 passes through Radley station on 11 July 1997 with the 4M99 16:50 Southampton to Trafford Park freightliner. Since this picture was taken, railings have been installed, effectively reducing the platform width. This seems a very retrograde step, forcing passengers to stand nearer to the trains, some of which pass through at considerable speed. Not technically a very good picture, but one which is full of historical interest. 47226 arrives at Oxford on 6 October 1979 with the 12:50 Paddington to Worcester Shrub Hill service. Prominent in the background is the former GWR goods shed, then in use as National Carriers depot.
Other cool stuff with CNG and CryptoAPI
This was the last surviving major steam era railway building at Oxford, but was unfortunately demolished in the early 1980s. Inspiration for railway modellers who say they haven't got enough room for a layout! 47226 passes Coedkernew on 14 March 1997 with the 6B03 09:18 Swansea Burrows Sidings to Newport Alexandra Dock Junction Connectrail feeder service. 47229 just about clears the encroaching shadows as it heads north from Banbury on 16 June 1994 with the 4M99 17:14 Southampton to Trafford Park freightliner. It is passing the site of Ironstone Quarry Junction, from where the freight line to the Wroxton ironstone quarries diverged off into the bushes on the right. This once extensive system closed in 1967 and virtually all traces of the route has disappeared.
Step 4: Row 4
47229 runs along the down relief line at Cholsey on 22 July 1994 with the 4M99 17:14 Southampton to Trafford Park freightliner. Wallingford railway, which had not yet fully reopened to the public when this picture was taken. From this vantage point, 47236 is pictured passing the remains of the old concrete platforms with the 7O57 09:50 Wembley to Dollands Moor Ford car components on 11 May 1996. This would then travel via the Channel Tunnel to Spain. I don't know now why I have so few pictures of this train, although only running once a week, and with a booked time at Didcot of 19:05, photography in this area was obviously going to be restricted to the summer months. 47237 passes through Winchester station on 28 June 1991 with the 6M93 16:01 Eastleigh to Willesden Speedlink. The Speedlink wagonload network only had a few days left to run when this picture was taken.
Its withdrawal would lead to the virtual disappearance of the traditional mixed freight train, until the Enterprise network reintroduced a much reduced service a few years later. 47237 waits next to a large stack of bagged fertilser, prior to working the 6B20 10:20 empties to Bletchley on 13 July 1991. The depot closed shortly afterwards, and now the short branch leading to the depot from Grendon Underwood Junction has been lifted. A working which I unfortunately got very few photos of, and even then usually in dismal light, was the Saturdays only 6B20 10:20 Akeman Street to Bletchley UKF fertiliser empties. 47237 has just passed Wolvercote Junction on 12 July 1994 with the 4V01 Longbridge to Morris Cowley car train. This picture from the A34 Oxford by-pass gives a good view of the start of the up goods relief line, one of many capacity improvements added to the Oxford area railway map during World War Two. A comparison of new and old Railfreight Distribution liveries at Heyford on 13 March 1995.