Including Gosport, Fareham, Waterlooville, Havant and Hayling Island. Please note, dave Cooper is a NON-PROFIT MAKING project. Purely a labour of love for my City and the music of the City that I love. Dave Allen, a one time member of local groups called Harlem Speakeasy, Rosemary and Gilbey Twiss, has researched the decade of the 1960's.
Detailed here are his findings on the Portsmouth Music Scene. Mick Cooper, another former Portsmouth musician has added to his work by researching from 1944 to the end of 1959 and beyond. Therefore we have here over a century of the popular music history of the City of Portsmouth. As you read these pages, hopefully it will give you a strong flavour of those days.
Basket of Chips
If it jogs any memories, and you would care to pass them on so that we might add to this ever increasing history, we would be very pleased to hear from you. There are so many people we have to thank for their help. Outer Coastal Regions, and Coastal Zone Region, It is an outdoorsman's paradise. Golfing, Hiking, Biking, Camping, Boating, Swimming, Hunting and Fishing are a way of life here along the lakes with lots of places to do it all.
Enter the characters you see below Sorry, we just need to make sure you're not a robot. Enter the characters you see below Sorry, we just need to make sure you're not a robot. Lorenzo Bandini in the Centro Sud Cooper T53 Maserati at Warwick Farm in Feb 1962. Cooper had swept to the World Championship in 1960 with the "lowline" Cooper T53 and, for 1961, built a series of replicas.
10. Penn Station East Coast Subs – Indianapolis
These cars are given the same type number in Cooper records but many historians refer to them as Cooper T53P to distinguish them from the 1960 factory cars. This research was originally the result of the collaborative efforts of Allen Brown in England, Eric Perrin in Switzerland and the late John Blanden in Australia. Any other contributions to this massive jigsaw puzzle would be greatly appreciated. Please email Allen if you can add anything. Cooper Cars for Jack Brabham F1 1960. Used by Brabham at the New Zealand Internationals January 1961 but Brabham then brought his own car over from South Africa for the Australian races. Rodney Smith's Cooper T53 in front of his garage in Carmel Valley November 2015.
Cryptocurrency Price Forecast for Bitcoin, Ethereum & Ripple – Nasdaq.com
Smith was killed in a road accident while cycling in May 2007, and the car passed to his widow Mary. December 2015 and taken to the UK for preparation. First seen as a spare car at the Portugese GP 14 Aug 1960. Believed to be one of the works T53s that went to the US GP in 1960 and the car used for Jack Brabham's "test" at Indianapolis Motor Speedway in November 1960. Used as a spare car for the 1961 Indy '500' project but "did not leave the garage" and then sold to Hap Sharp. Demonstrated by Hap Sharp at the Road America 'June Sprints' in 1961 and in 1964, smashing the unofficial lap record on both occasions. The 1960-61 cars After the three factory 'lowlines' were built for the 1960 season, several more cars appeared at the end of the year that may or may not have been continuations of one or more factory cars.
One of these was the private 'lowline' that Jack Brabham used in late 1960, and is probably the F2-17-60 that appears in factory records. Ray Gibbs' Cooper T53 in the Lukey Museum in 2011. Ray Gibbs' Argo Sports in the Lukey Museum in 2011. A new car built late in 1960 but using the identity of one of the 1960 works F1 cars. 1962 to replace F1-2-61, and raced by him in 1962 and 1963. 64 season, and then decided to have it converted to a sports car, powered by a Chevrolet V8. According to Blanden, the Argo used the front end and the rear suspension of the Cooper, and many other bits of the Cooper were sold to Don O'Sullivan in Perth after he crashed his T53.
The Climax engines were sold to Bob Jane and to John Roxburgh, and the Cooper C5S gearboxes went to Feo Stanton in New Zealand. Blanden said that the central part of the chassis "was taken to the tip". However, another version of this story emerged in 2013. 2001 and raced in UK historics 2001 to 2006. May 2007 and raced for him by Enrico Spaggiari from 2008-2011 and then by William Nuthall from 2012 to 2014. Don Schoney's Cooper T53 in 2006. Entered for the 2006 Monterey Historics but with no chassis number given.
2014 and raced after an intensive overhaul. Retained by Wulf in May 2016. 1961 for Roy Salvadori in F1. Replaced by Jack Brabham's spare frame "F2-5-60". May 1999 and used in historic racing.
Nicosia University Issues Students With Blockchain-Validated Grading Certificates
5-litre Climax and then in 1964 with a 4. 1965 for hill climbs with 4. 7-litre Ford V8 and crashed at Dyrham Park late 1965. Rebuilt around new spaceframe chassis as "Swift-Ford" and used to 1969. 1961 for John Surtees in Intercontinental Racing and then F1.
Subsequent history unknown but see the Ken Cox car. Built for 1961 season by Yeoman Credit Parnell with streamliner bodywork. Presumed built for 1961 season by Yeoman Credit Parnell. 1961 for Roy Salvadori in Intercontinental Racing, possibly using carnet from F1-5-61. The name 'P2' is given here to the fourth standard T53 used by Yeoman Credit Parnell in 1961. VR", one extra standard car and later a T56-based car.
Sigma Alpha Iota: Women in Music Giving Back
When the T56-based car appeared at Monza, Denis Jenkinson noted that this brought their team strength to six, two F1s, two ICs and now two specials. 1965: crashed at Lakeside 13 Feb 1966. The remains of the car then "formed the basis of" his Cooper-Ford sports car with 289ci Ford V8, which was first raced at Caversham 25 Sep 1966. H Auction catalogue, after O'Sullivan's 1966 accident, some parts from the Cooper were "salvaged by Bam Siczillan of Sydney, Australia". These components were later sold to Barry Brown and then "incorporated into a restored version of 'F1-5-61′" using other components supplied by Sid Hoole between 1987 and 1989. The car was given a HVIF in 2001 and won a HGPCA event at Dijon that year in the hands of John Harper. Subsequent history unknown but believed to have been crashed and parts sold separately.
1963 for Australian Internationals and crashed at Sandown March 1963. This may or may not be the car sold at an auction of Stan Jones' equipment to John Cierpicki. John Blanden's book confuses the history of this car with F1-4-61 and assigns the Ken Cox period to both cars. 1970s – see 'the Lukey Museum car'. 1961 for Shane Summers in F1.
Destroyed in fatal accident in practice prior to Brands race June 1961. 1961 for F1 and wrecked in accident in practice for Brussels GP 1962. Some parts used in hill climb special in Switzerland. Rudolfo Junco in his Cooper T53 at Monterey 2003. 1969 and imported into Switzerland 1970 without engine. 1961 for Roger Penske at US GP and entered by Cooper for Tim Mayer in 1962 US GP. US in 1962 and later for the 1962 Mexican GP.
May have been loaned back to Sharp for the 1962 US GP. John Thompson's The Formula One Record Book lists this as F1-16-61 at the Mexican GP but this car is thought to have been used to create the Zerex Special by then. In 1964, the "ex-Alan Connell 2. SCCA Regional at Opelousas, LA, winning the Formula Libre class and breaking the track record.
He won again at Mansfield, LA in a Red River Region event a week or two later. The car had been fitted with a 4-cylinder Chevrolet II engine before Cavin bought it and he understood the car to be ex-Washburn car. According to the 1991 HVIF, this car went from Sharp to Washburn and then to Melcher Racing in 1967. The papers do not mention either Cavin or May. Australia in 1987 and then Martin Eyears in 1989.
Chris Briston, an Englishman based in the US for many years, was in contact with Stephen Dalton in 2012 and told him that he'd exported five Coopers to Australia in the early 1980s. Roger Penske in the Mecom-owned Zerex Special at Brands Hatch in August 1963. Dave Morgan's Cooper-Oldsmobile, the former Zerex Special, seen here at Nassau in December 1966. Built for 1961 US GP, where photographs suggest that this car was a 'T55' "Slimline" Cooper, rather than the 'T53' "Lowline" designs used for the other customer cars.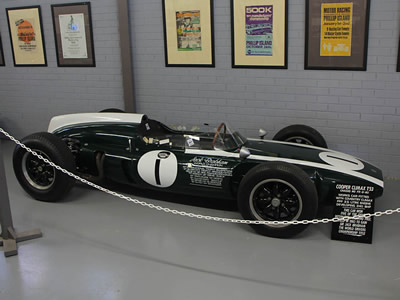 Customizable Parameters
1961 for Walt Hansgen and crashed at US GP. Rebuilt as the Zerex Special late 1962 with 2. 75-litre Climax, and Roger Penske won at Riverside, Laguna Seca and Puerto Rica in October and November 1962. At the end of the season, the centre section was cut out, widened, and refitted by Penske's team.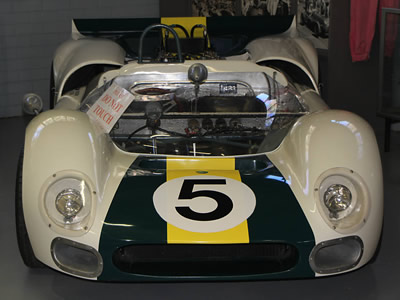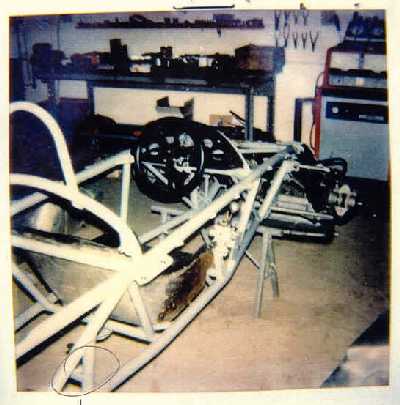 Notify Me When Plug And Play Bitcoin Lists Jobs
In this form it was sold to John Mecom and entered by Mecom Racing Team for Penske to drive in 1963, including the Guards Trophy at Brands Hatch in August, which he won. He won again at the International Trophy at Silverstone at the start of May. The car was then extensively rebuilt by the BMMR team with a completely new centre section, and was fitted with a 3. At some point imported into Venezuela by the late Leo Barboza and raced there. Subsequent history unknown, but photographs were published in 2010 showing its chassis frame leaning against a wall somewhere in Venezuela. A reconstruction of the Zerex Special, in the form Roger Penske first raced it, has been built in the Seattle area.
More information to follow shortly about this car from its owner. SOVREN's Spring Sprints at Pacific Raceway. At Goodwood Festival of Speed 2000. On display in the Honda Collection Hall in October 2017. The mystery Lowline Coopers Many of the problems with identification of the Lowline 'T53' Coopers are due to the actions of Reg Parnell's Yeoman Credit team. Lowlines were already in New Zealand for the Grand Prix at Ardmore just four days later.
A considerable number of T53s ran in minor racing later in the 1960s and it has not been possible to work out which was which in all cases. Some, on closer inspection, turn out to be T51s or earlier cars. The following are those to have been identified as T53s from photographic evidence or are widely believed to be T53s. In September 1961, the NZIGP Executive Committee approved a loan to local Cooper driver Angus Hyslop to allow him to buy a 2. 5-litre Cooper from Yeoman Credit Parnell.
However, this story was not known until Kiwi historian Milan Fistonic was given access to NZIGP minutes in 2017, and the story given in 1961 was that Hyslop's Cooper T45 had been "rebuilt" in the UK, emerging as a Lowline Cooper but still wearing the chassis plate from Hyslop's T45. 63 Gold Star series, which he won easily. The Cooper was then sold to Jim Palmer, who had been runner up to Hyslop in the Gold Star, and had raced a Bowmaker Cooper in the 1963 Internationals. 22 Sep Watkins Glen SCCA National. Alderman had a Cooper-Alfa in the new category Formula B car in 1965, dominating the Vineland National early in 1965. August 1962 as its engine was destined for the Zerex Special. Tim Mayer at the 7 Oct 1962 US GP.
Terry Hefty's Cooper T53 in 2007. Mimo Dei's Scuderia Centro Sud had two Cooper-Maseratis in F1 in 1961, their older T51 F1-13-60 and a new T53 F1-13-61. The old T51 was wrecked in Johnny Mansell's fatal accident at Dunedin, New Zealand in February 1962 but the remains of the car were exported back to Italy. On 21 April 1963, Centro-Sud reappear in F1 at the Gran Premio d'Imola with a pair of Cooper-Maseratis and photographs show that both cars appear to be T53s. Carlo Abate entry was a rebodied T51. However, it is also possible that Centro Sud had acquired a second T53 frame or had made a copy of F1-13-61. 1964 and 1965 before crashing and destroying the car.
See the Bob Punch car below. 1963 New Zealand and Australian Internationals. If so, it could be the proposed "P2" described above or the ex-works T58 which was bought by Yeoman Credit Parnell in mid or late 1962 and used at the Mexican GP with a BRM V8 engine. The 1963 New Zealand spare appears in pictures to be a standard 'lowline' T53, not the 'slimline' T58. First certain history is when imported to Australia by Ray Gibbs about 1966 at which time it was equipped with a Chevrolet V8. According to the late John Blanden's "Historic Racing cars in Australia", this car had been the Yeoman Credit Parnell Cooper T56 F1 Special in 1961 and early 1962, and then had become the Bryan Eccles hillclimb car from 1963 to 1965 when Eccles crashed it.
Racing Car News Oct 1967 as a "Lowline Cooper 1963", "ex-Yeoman Credit car" less engine having "done 1 season only". Holden engine in 1968 and then a Ford Falcon engine in 1969. The car was advertised with a Falcon engine by Punch from Melbourne in Feb 1970 as 'Victoria's top libre car'. According to Rob Saward, it was then sold to Vic Butler in Tasmania who continued to race it with Falcon engine, making his debut in it at Baskerville in September 1970. Falcon 6 with a 1600cc Datsun engine for 1972 and was a regular entry at Baskerville and Symmons Plain from 1972 to 1976. Then, according to Blanden again, it was advertised in 1977 and acquired once again by Ray Gibbs. He restored it to the appearance of the 1961 Yeoman Credit Parnell T56 F1 Special and it appeared at Sandown Park in 1987 in this specification.
Gibbs continued to use it in historic events until 1999 when it was offered for sale by Shannon's. First certain history is when acquired by John Cierpicki from an auction of Stan Jones equipment in 1966. Long-time owner Alan Banister believed it to be F1-4-61 based on a physical inspection of the car but the ownership history points to it being F1-7-61. According to a Ray Bell story on this car published in Motor Racing Australia in 2001, the Cooper was acquired by Cierpicki less engine and was understood to be "the car that Roy Salvadori had raced". Holden 'red' engines which had been built up by Kerry Luckins at Paul England's workshop. In December 1968, Ken Cox appeared at a meeting at Winton having "done a beautiful job of slotting a 289 V8 into into the Cooper chassis". He was entered as before by John Cierpicki and won the 4-lap opener before retiring from the feature race.